Home | Trestle Board | Lodge Directory | FAQ's | Links | Committees | District Project | Officers | Past DDGM's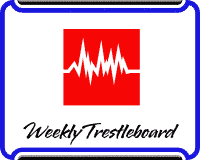 Click on the link above.
Currently discontinued due to lack of time to create.
DISCLAIMER: The Weekly Trestle Board is created by the Ontario District Secretary.
For any mistakes or corrections, please contact the current Ontario District Secretary.
Please refer to the Ontario District Trestle Board by hitting the button at the top or bottom of the page to get correct dates and times.
Home | Trestle Board | Lodge Directory | FAQ's | Links | Committees | District Project | Officers | Past DDGM's

Privacy/Terms of Use
Copyright © 2005-2018 Ontario District Freemasons
Last updated Saturday, January 20, 2018